Meredith A. Goodwin, MD
Associate Professor of Family Medicine
Chair of Clinical Science
Phone: (916) 686-7300
Meredith.Goodwin@cnsu.edu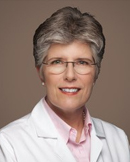 Education
MD. Columbia University College of Physicians and Surgeons, New York, New York
Residency. University of California Department of Family Practice, Los Angeles, California
BS Honors. University of Michigan, Ann Arbor, Michigan
About
Dr. Goodwin has been a practicing Family Physician since 1990. Dr. Goodwin completed her undergraduate work at University of Michigan, Ann Arbor, with an Honors degree in Biology. She obtained her Medical Doctorate at Columbia University College of Physicians and Surgeons, and completed her Residency in Family Practice at the University of California Los Angeles affiliated hospitals. Dr. Goodwin is Board Certified by the American Board of Family Medicine, and is a Fellow of the American Academy of Family Physicians. Dr. Goodwin is also an United States Air Force Reservist, commanding three squadrons numbering 450 medical professionals. Dr. Goodwin is an Associate Professor of Family Medicine, and the Co-Course Director for the Medical Skills courses during the first and second years.
At CNUCOM apart from leading the Office of Research, she is the co-director for the self-directed scholarly project (SDSSP) research course for M1 and M2's and as a college master for the M2 students. She contributes to medical skills sessions and endocrine related lectures in Phase A curriculum.
Research Interest
Dr. Goodwin's research interests revolve around medical education. She has created a virtual hospital in a virtual community that allowed students to maintain a continuity clinic with standardized patients over time.