For-Shing Lui, MD, MRCP (UK), FRCP (Edinburg)
Professor of Clinical Neurology
Office: (916) 686-7469
Fax: (916) 686-7310
ForShing.Lui@cnsu.edu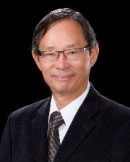 Education
MBBS (Hong Kong)
MRCP (UK) - FRCP (Edinburg)
Fellow of Hong Kong College of Physicians and Academy of Medicine
About
Prior to his present position at CNU College of Medicine, Dr. Lui served as Senior Physician and Chief of Neurology at Kaiser Sacramento and Roseville Medical Center. He also served as a volunteer Associate Professor of Internal Medicine at UC Davis since 2004, and a volunteer faculty in the Neurology Department at UC Davis between 1999 and 2004.
Dr. Lui graduated from University of Hong Kong Medical School in 1978 as the top graduate in his class and recipient of the Gold Medal Award. He received training in Internal Medicine in Hong Kong followed by Neurology in Newcastle upon Tyne, England. He has been practicing clinical Internal Medicine and Neurology in Hong Kong until he immigrated to the US in 1995. He completed another Neurology residency at UC Davis and became Board certified in both Neurology and Vascular Neurology (Stroke).
Dr. Lui always has a passion in teaching and he appreciates the opportunity to serve as a full time faculty at CNUCOM.