Richard S. Isaacs, MD, FACS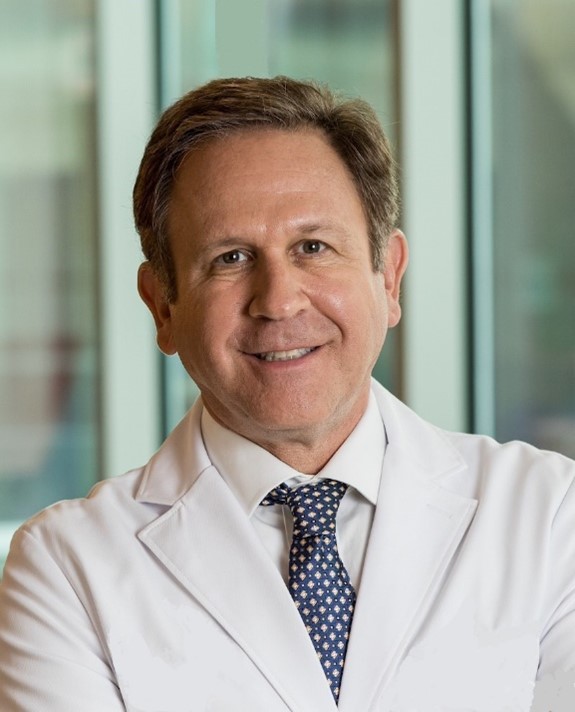 Dean and Vice-President of Medical Affairs
Professor of Otolaryngology-Head and Neck Surgery
Phone: (916) 686-7300
richard.isaacs@cnsu.edu
Education
BS University of Michigan, Ann Arbor, Michigan
MD Wayne State University School of Medicine, Detroit, Michigan.
General Surgical Internship, St. Vincent's Hospital and Trauma Center, New York, New York
Otolaryngology-Head and Neck Surgery Residency, New York Hospital (Cornell Campus and Manhattan Eye, Ear and Throat Hospital)/Memorial Sloan-Kettering, New York, New York
Head and Neck Oncologic Fellowship, Microvascular and Skull Base Surgery, University of California, Davis, School of Medicine, Sacramento
About
Dr. Richard Isaacs is a Professor of Otolaryngology, specializing in skull base, head and neck oncologic/microvascular surgery. Dr. Isaacs also serves as the Dean and Vice-President of Medical Affairs for the University.
With a comprehensive health care delivery background, Dr. Isaacs plays a pivotal role in designing the future CNU medical campus and quaternary medical center and teaching hospital, while also imparting knowledge to students and faculty on a wide range of subjects, including strategy, leadership, and integrating information technology into healthcare, genomics, precision medicine, artificial intelligence, and telemedicine. He emphasizes the importance of joy and meaning in medical practice, exceptional care experience, and operational excellence.
Previously, Dr. Isaacs held the position of CEO at The Permanente Medical Group, the largest medical group in the nation. He also served as the president of The Mid-Atlantic Permanente Medical Group. In these roles, he led 12,000 physicians and 45,000 staff members, overseeing the medical care of 5.4 million Kaiser Permanente members on both the west and east coasts.
Recognized for his contributions, Dr. Isaacs has been named among Modern Healthcare's 50 most influential physician leaders and 100 most influential healthcare leaders. He advocates for the power of integrated, prepaid, technologically advanced, and physician-led healthcare delivery.
Beyond his leadership roles, Dr. Isaacs has made many contributions to medical literature, with published articles in esteemed medical journals and contributions to various books. Additionally, he is a keynote speaker at healthcare and medical technology conferences, sharing his expertise with audiences at national events such as the AMGA, ACHP, AMA, HIMSS conferences, among others.
Dr. Isaacs holds board certification in Otolaryngology-Head and Neck Surgery, with advanced certification in Skull Base Surgery and Microvascular reconstruction. He obtained his undergraduate degree from the University of Michigan, followed by his medical degree from Wayne State University School of Medicine. Subsequently, he completed a residency in Otolaryngology at the New York Hospital (Cornell Campus and Manhattan Eye, Ear and Throat Hospital)/Memorial Sloan-Kettering in New York, and further specialized in head and neck oncologic surgery at the University of California, Davis, School of Medicine. He is a Fellow of the American College of Surgeons.